Maintenance Contracts - "The smart choice"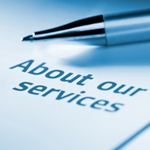 Our Maintenance Contract program is designed to keep the customer's Heating & Cooling systems cleaned and in working/safe condition. The program is prepaid by the customer. Windy City Mechanical, Inc. will come out to the customer's home twice a year (spring & fall seasons) to clean, tune and inspect the HVAC system. The benefits to the program are that Windy City Mechanical, Inc. will call the customers to schedule each season, extends equipment life, reduces major repairs. Customers also qualify for 10% on parts repair & 5% on new equipment installation in the event that something does go wrong with the system. Maintenance on the HVAC systems keeps all warranties valid (it is required by all Manufacturers that the systems be maintained/cleaned to hold a valid warranty), & improves efficiency on equipment.
We agree to provide you with a complete precision tune-up and professional cleaning as described below for your heating and/or air conditioning equipment during the terms indicated.
Regular Maintenace
With regular maintenance you will prevent small problems from becoming big problems and ensure optimal performance of your comfort system. We also offer annual service agreements, which can reduce the cost of a Performance Tune-Up.
Dirty systems are an indication for necessary maintenance.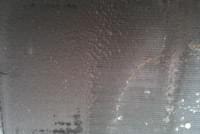 Dirty Coil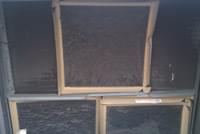 Dirty Filter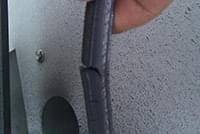 Damaged Belt
Regular maintenance will:
Provide longer lasting equipment
Reduce utility bills
Reduce repairs
Provide a more comfortable indoor environment
Protect your investment
Your investment in our maintenance contract includes:
Furnace & Boiler Maintenance (Fall)
Inspect/Calibrate Thermostat
Air Filter Inspected/Changed/Cleaned
Heat Exchanger Inspected
Clean Burners
Clean and Adjust Pilot
Inspect for Gas Leaks at Furnace
Check Gas Lines
Inspect Fan Switch
Inspect Blower Wheel, Lubricate if needed
Check Thermocouple
Inspect Flue Pipe
Check Combustion Air
Inspect Wire Connections
Inspect Pump
Inspect and Secure Panels
Check Chimney Ventilation System
Check for Carbon Monoxide Leaks
Inspect Safety of System
Check Operation of Unit
Inspect all Safety Controls
Air Conditioner Maintenance (Spring)
Inspect/ Calibrate Thermostat
Air Filter Inspected/Changed/Cleaned
Inspect Coil
Clean Condensing Coil
Inspect Evaporator Coil
Inspect Outdoor Fan Operation
Inspect Indoor Fan Operation
Inspect Compressor
Inspect Contactor
Inspect Blower Wheel, Lubricate if Needed
Check High and Low Voltage Wiring
Check Refrigerant Charge
Test Amp Draw
Lubrication of Motors and Bearings
Inspect and Clean Motors
Check Capacitors
Check Condensate Drain
Inspect Relays and Contacts
Inspect Unit Disconnect Box
Check Operation of Unit
Inspect all Safety Controls