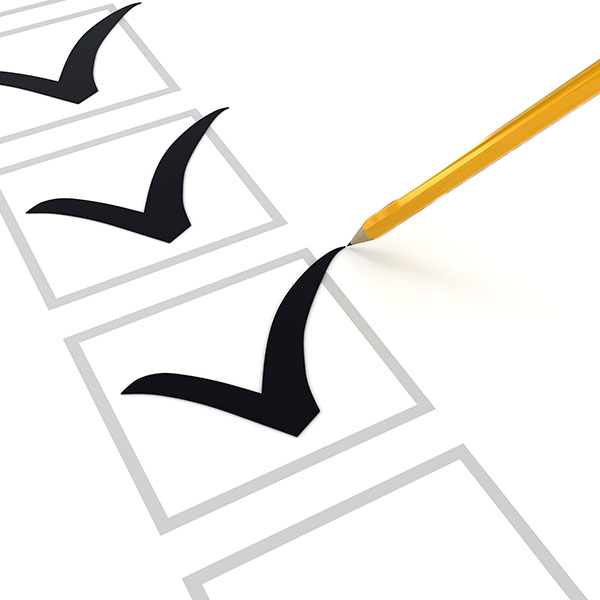 At Windy City Mechanical, Inc. we strive for 100% satisfaction in everything we do. We value your opinion and invite you to tell us and others about your experience with us. Please take a few moments to tell us what you think by leaving us a review here on our website or on any of these popular review sites or social networks.
Read what other customers have said about us.

All trademarks or brands on this page are registered by their respective owner and are not affiliated with our company, nor do they endorse or sponsor our products or services.
Reviews of
Windy City Mechanical, Inc.
(Based on 95 rated reviews)
23-Mar-2023
Product or service reviewed: Furnace
This company went above and beyond. They came out and gave me an estimate bright and early then completed the work the same day. Thank you windy city
wendy white
Olympia Fields
07-Feb-2023
Product or service reviewed: Trane furnace installation
Manuel Solis service tech,actually arrived early from my appointment, started dismantling old furnace right away. Tom showed up a few minutes later. It took them less time to finish the job than I was told. Excellent job of clean up and disposal of old product. They were friendly and very professional. I would highly recommend windy city mechanical to my friends ,and would use this company in future years
Brian W Udaykee
HICKORY HILLS
16-Jan-2023
Product or service reviewed: American Standard Furnace & central Air unit
Very professional! Tom, the technician, who assisted me with the selection process and installed the units was extremely knowledgeable and very helpful. Tom and his team installed the units perfectly. They cleaned up and were very professional. Everything is working efficiently. I highly recommend this firm.
03-Nov-2022
Product or service reviewed: Furnace
My furnace broke down just before the cool weather set in. Windy City Mechanical, Inc., came quickly and put in a new furnace for me. Tom was very nice and professional and explained everything to me. Now I am toasty warm and will call Windy City again.
Ruby Vollendorf
Bellwood, Illinois
26-Oct-2022
Product or service reviewed: Water heater
The price was excellent and so was the service.
19-Oct-2022
Product or service reviewed: Boiler
I'm very satisfied with my new boiler. My house is nice and warm. I would recommend Windy City Mechanical to my friends and family.
Robert Kusch
BRIDGEVIEW, IL
03-Mar-2022
Product or service reviewed: Furnace and air conditioner installed.
I was very happy with Windy City Mechanical. They were very informative and very professional. Their staff was courteous and very clean. They installed furnace and air in 2 days. I now feel very relieved that they came out so quick. I would highly recommend them. Thanks Tom Mike and Dennis
22-Oct-2021
Product or service reviewed: Hot Water Heater
Mike came out to clean/inspect the furnace for the winter. It checked out just fine and no new furnace needed. YAY!! Mike did notice some troubling signs with the hot water heater and said it needed replacing asap. Hmmm, is that a bait and switch? No furnace needed but we'll sell you a hot water heater? NOPE! THANK goodness Mike was clear that a new hot water heater was needed now! He saved me from serious water damage as the tank was about to split open in the back where we couldn't see it. Tom gave me a decent price all things considered with inventory I believe. They came the next week and the guys did a great job of installing and cleaning up. Great water heater and massive crisis averted! Thanks Mike and Team Windy City!!! And they showed up ON TIME!!!
08-Aug-2021
Product or service reviewed: New Furnace and Air conditioner
We are happy with the service, installation, clean up and price. Tom is very knowledgeable and took the time to explain what we needed and why. The techs were here on time and worked hard. Professional and courteous. Thank you guys for an job well done.
Rick and Sue Bostrom
Burbank
23-Jun-2021
Product or service reviewed: Installing both furnace & air conditioning
Windy City did a great job. Adam K. and Eric were efficient, professional and courteous here removing and installing both the furnace & air conditioning units. They were on time to start and completed the entire job in less than 5 hours.
Richard Fleszewski
South Holland, Illinois
05-Feb-2019
Product or service reviewed: Replaced ineffective ductwork
Jackie and Tom provided excellent service from start to finish. I gut rehab an older home approx 7 years, and the company I used then did not do the best job of installing the healing system throughout my 3 story house. My living room was always freezing, whereas the kitchen/dining area were always hot, and I had no heat going to my second/third floor...2 weeks into Fall season. Prior to reaching out to Windy City, I had a different heating/cooling company come out to assess the situation. They walked me through the issue, and told me they would get back to me. Well, they never did. I called them to check on status, and they told me they didn't want to take the risk with my project. As such, I took to the internet to find a heating/cooling service that provided duct work installation and I came across Windy City. Jackie came out and I walked him through my issues, he was very professional, timely and provided possible solutions. He was also upfront that the possible solutions may/may not work. He subsequently came back with the Engineer and the two of them on-site brainstormed possible solutions. They went back to their office and drew up plans and walked me through the process. Within a week, Tom and his team was on-site updating my duct work, installing new thermostat, and installing a zoning system so that I can control temperature on top vs bottom floors. I was pleased by the updated design and the ductwork looked professionally installed (unlike with my other contractor). They did the job in appox 4 days. They respected my time and home. They were meticulous and cleaned the working space. My basement hadn't looked so organize since I moved in. But more importantly, I now have good heating on all floors of my house, including my living room. Before, I had to keep on a sweater when sitting in my living room in the winters.....I can now where short sleeves in the winter. Thank you!
03-Jan-2019
Product or service reviewed: Replaced/Installed Domestic Water Heater
Company phoned to notify us that technicians were enroute. Techs arrived inspected installation location, then explained installation steps. They were professional, very careful, did not make or leave a mess. Explained the operation of the unit and warranty details. This company had replaced our furnace years before with the same professional approach the the job.
wesley Lee, (Lee Household)
CHICAGO, IL
10-Dec-2018
Product or service reviewed: purchase and install a new furnace
Good service and in a timely fashion. will recommend to friends and family
08-Dec-2018
Product or service reviewed: The purchase of an air conditioning, heating, and humidifier unit
Windy City Mechanical did an fantastic job from start to finish. Their estimate was very fair, and the installation process was outstanding. Jackie took the time to explain all products in a very knowledgeable and professional manner. He was available to answer all my questions prior to my heating and cooling installation. The installation process could not have gone better than it did. I am very happy with the outcome of the project. Everyone, who I came in contact with at Windy City Mechanical (Jackie, Jamie, Tom and two installation contractors) went well beyond the call of duty to make this an exceptional, and awesome experience!!! I highly recommend Windy City Mechanical, Inc for any heating and cooling repair, or new heating and cooling purchase!! It is definitely the right way to go.
Sandra Harrison
Chicago, Illinois
12-Nov-2018
Product or service reviewed: Repair
Big thanks to Windy City! I woke up on a Sunday morning of a holiday weekend, it was 26 degrees outside, (with three kids) and I realize the heat was not working. I called 4 different companies listed and I am so happy I went with Windy City. Ken, from Windy City, was courteous, helpful, on-time and priced right. The experience could not have gone any better. I will be recommending Windy City to everyone I know.
05-Nov-2018
Product or service reviewed: Theme forced air heating furnace
The installers were prompt and courteous. Did the job and cleaned up afterwards. Thanks.
30-Oct-2018
Product or service reviewed: Furnace cleaned and checked
Ken Rylander was sent out and what a Nice and Professional man he was! I just moved into this condo which the previous owner used your company so I figured I'd give them a shot. He let me watch him so I know the basics of the Furnace and talked me through everything he was doing and the little extras that are the things that make you remember why you need to call them again!
Patricia a.k.a. Trish
Alsip, Illinois
30-Oct-2018
Product or service reviewed: furnace cleaning. duct work cleaning
we had our furnace cleaned early October. Service person was friendly ,knowledgeable , courteous and clean. We had our ductwork cleaned shortly after . Service people were friendly, knowledgeable, courteous and clean.
Lois Nagle
Richton Park , IL.
24-Oct-2018
Product or service reviewed: duct cleaning
Came out quickly. Did a great job. Explained everything they were doing. Cleaned up after themselves. Will keep using windy city. GREAT JOB to all the people .
Lois Nagle
Richton Park ,IL.
02-Oct-2018
Product or service reviewed: Furnace installed
Adam & Wilmer are a great team. They focused on what needed to be done, they explained what they did and made helpful suggestions. When project was done, they explained how the thermostat worked and did a very good job of cleaning up. Will definitely call Windy City for service in the future as well as recommend them to others. Maria
21-Sep-2018
Product or service reviewed: air conditioner and furnace
they came out quickly and installed and cleaned up the area. I wish I had know about your place before. I would highly recommend them and I am taking their maintenance program.
therese serviss
Blue Island
07-Sep-2018
Product or service reviewed: Furnace and Air
Had a new furnace and air conditioner installed yesterday and I couldn't be happier! I can honestly say that from the sales rep's initial visit to the installers who spent hours installing my furnace and air conditioner, the service was impeccable! The installers were extremely knowledgeable in every aspect of my new systems. Also, they left my home in the same condition as when they arrived....NEAT!!! They cleaned every little inch including the backyard where they worked! I am so impressed that I will be sure to let anyone I know who is looking to have their heating and cooling systems repaired and/or upgraded to call Windy City Mechanical! Great work guys!
26-Aug-2018
Product or service reviewed: Heating and Air conditioner
My air conditioner went out, call windy City they can out right away. The sales person was great. Since my system was over 30 years old, we purchase a whole new system, He gave us a very affordable price, cheaper than any one else I had estimate from. They installed the following day, The technicians were very knowledgeable, explained very clear on what they were doing and how the system would work. They clean after themselves and left my house as clean as it was before they stated the installation. I recommend Windy City. You won't regret it
09-Aug-2018
Product or service reviewed: Service
My AC went out and it was 90 degrees outside. I called Windy City Mechanical and Ken was at my house in about an hour. He checked out the system, diagnosed the problem, and fixed it within one hour. Fast and professional.
John Niemiera
Oak Lawn , Il
07-Aug-2018
Product or service reviewed: Air conditioning repair
I called Windy City Mechanical this morning at 7:30 a.m. and they came out today, as I had requested. I thought the thermostat was broken but it was only not properly set. Ken Rylander was so patient in explaining things to me regarding the thermostat and how it works in correlation to the AC unit. Jamie, who was the person taking the call, was very friendly and trying to help and accommodate. Their goal seems very definitely to be helpful and to service the customer to satisfaction rather than to simply make money. I am very impressed and would definitely recommend this company. (And I don't take service lightly.)
10-Jul-2018
Product or service reviewed: Furnace and Air Conditioner
I recently had Windy City Mechanical replace my old furnace and air conditioner with new equipment. They were recommended by close friends of ours. From the time Tom Walden came out to review our home and provide a quote I knew I was dealing with the right people. He was professional, thorough and a pleasure to do business with. Installation was soon to follow. Adam and Jeremy arrived early in the morning the day of installation. Adam checked out the furnace area and equipment layout and coordinated the various tasks. Special attention was made to protect our floors before starting the work. As the day progressed Pedro arrived to assist. These men made up a great team. The job went very well and we are very satisfied with the installation. I would definitely recommend this company and plan to use them in the future. John Downes
John Downes
Alsip, Illinois
21-Jun-2018
Product or service reviewed: American Standard AC unit and furnace
We just had a new AC and Furnace unit installed by Windy City Mecanical. Their technicias were very professional and knowledgeable. They spent all day instlling the new units making sure everything worked to perfection. They made sure I understood all the details and gave me all the contact info in case I needed to contact them. Great job! reliable and highly professional. I would recommend this company without hesitation. Very happy customer.
20-Jun-2018
Product or service reviewed: service
thank you tom your repair man came out today and fix my air condictioner he did a great job he was very nice man explained everything to me
13-Jun-2018
Product or service reviewed: A/C (new)
Adam and Ken the team of professional technicians who installed my new A/C did a great job, very professional ,courteous , and knowledgeable.
Margarita Thomas
Bellwood Illinois
11-Jun-2018
Product or service reviewed: Humidifier
Recently I purchased an air conditioning unit, which I am very pleased with the fast and professional manner it was installed. So much so I called and had a self propelled humidifier added to it before the winter season. Man, the job was done so well that if I didn't know better I would think that it was there all along. Very neat and precise. I'm looking forward to not having dry itchy skin this winter.
Larry Muhammad
Evergreen Park
06-Jun-2018
Product or service reviewed: Central air
Great service quick clean professional best of all next day service thanks so much
03-Jun-2018
Product or service reviewed: Air Conditioning Unit
Picture this, its the hottest day of the summer so far, and the weekend. The next day forecast wasn't getting any better and my old 20 year old unit conks out. I called everybody in the book... and got promises... but no help. I don't know how they did it but Jackie from Windy City called and said he was on his way. Windy City saved the day for me with fast, courteous and professional service. My wife was talking about checking into a hotel until the weather broke too. Now she's happy. And I'm happy. Thanks Windy City.
Larry T. Muhammad
Evergreen Park
19-Apr-2018
Product or service reviewed: wall heater
Completed the installment in a timely manner. Explained the warranty and service agreement throughly. Clean up after the work.
31-Mar-2018
Product or service reviewed: Cleaning/Repair
My neighbor recommended Windy City to me about 4 yrs ago. He had them install a new HVAC system and felt they were honest and fair. I have used them since then for repairs, cleanings and installation of a new AC unit. The service guys a nice and don't try to upsell.
16-Mar-2018
Product or service reviewed: Electric Furnace/A/C unit
Very prompt. I can not say enough about Windy City. I would use them again and recommend them to friends and family. Great experience, honest and trustworthy team. It's very rare to find good customer service now a days. The whole staff gives a 110% plus, going out of their way to give you a quality product and service. I'm elated that I went with them. Thanks again Tom and the Dream Team.
07-Mar-2018
Product or service reviewed: Emergency Service to repair Fursce
Ken R. showed up promptly, was extremely courteous and his assessment was on point. Our furnace was up and running in no time I would highly recommend Windy City
Catherine Gavel
Park Forest
06-Mar-2018
Product or service reviewed: Furnance
Excellent service very professional . Ken was a great salesman and Adam and Oscar were great installers. Very timely.
Laurie scott
Palos Heights
01-Mar-2018
Product or service reviewed: new furnace
Call on Sunday freezing. New furnace in place on Monday nice and cozy. Gave me a time they would be there arrive on time and help with finance. good job thank
15-Jan-2018
Product or service reviewed: service
We have been using your company for many years. Always professional and timely. Would recommend to our family and friends.
04-Jan-2018
Product or service reviewed: No heat
I cannot say enough about the service I received and the technician who performed the service. Wait time was very short considering it was a frigid day. Technician was very professional and explained the condition of the furnace fully to me. Made recommendations for future consideration, and last but not least got my heat back on in a relatively short period of time. Will def. recommend this company to my friends as we all know a reputable, honest company is hard to come by. The technician was Ken. Thank you all!
Laurie Vacco
Chicago Ridge
23-Dec-2017
Product or service reviewed: Hot Water Heater Instilation
I searched for three days to find the right company to fit my needs. Windy City Mechanical, Inc was that company. They heard my story and set me up with a premium top flight water heater. Thank goodness for flexibility for this company has it. they came in and got the job done with no hassles. Thank you Windy City Mechanical,Inc.
11-Dec-2017
Product or service reviewed: Furnace Boiler
They were prompt in arrival, they worked steadily, they kept me informed as they worked, cleaned up well (left no mess), since I am handicapped and unable to get down to my basement they were nice enough to take pictures and show them to me, and they answered any and all my questions including how to use the new system.
Christina Brown
Cicero, IL
04-Dec-2017
Product or service reviewed: Numerous
We had Windy City out to do a furnace cleaning and check (They installed it several years ago along with a central A/C unit. As always they were courteous, professional and took time to explain everything and most important asked if we had any questions. They are always top notch, and always show the upmost in customer care and service. !!!!
02-Dec-2017
Product or service reviewed: Water Heater
Ken and Tyler were a pleasure to work with. Excellent installation of my water heater. Tyler really takes pride in his work. The follow up call and letter were a nice demonstration of good customer service.
30-Nov-2017
Product or service reviewed: Furnace and a/c unit
Technicians Tyler, Adam and Ken knew what they were doing . Explain how maintain furnace . Very nice persons
Maria escobedo
Lemont illinois
28-Nov-2017
Product or service reviewed: New furnace and air conditioner
I interviewed several other HVAC contractors before deciding on Windy City Mechanical. I feel I made the right decision selecting them to install a new furnace and air conditioner. From the initial estimate through installation I was continually impressed with their competence and dedication to high quality work and ensuring customer satisfaction. I enjoyed watching well trained workers who seemed to enjoy their jobs. Its great dealing with a very well run company.
22-Nov-2017
Product or service reviewed: November 14, 2017
Windy City Mechanical, Inc. performed a quality job on the removal of my old furnance and installation of the new one. The team that was sent out, showed competence and professionalism all throughout the process. I would highly recommend this company to anyone who needs service or replacement of their heating or airconditioner unit. Great job guys!
20-Nov-2017
Product or service reviewed: Furnace purchase
Great service, very professional
James Matthews
Oak Lawn, Illinois
19-Nov-2017
Product or service reviewed: Furnace and humidifier
My heat went out on a Sunday evening about 11:00 p.m. Windy City sent Jackie out within an hour. I was shocked that I could get someone to come out on a Sunday and at that late hour. He assessed the problem and promised to call in the morning. He called promptly at 8:00 a,m, and said he had the part that I needed. After some discussion whether it was worth putting in the part into a 20 year old furnace or replacing the unit, I decided to replace it. Tyler and Adam were here within two hours and did a great job in getting my home warm again. They were all very polite. The very best part of this experience was the fact that they were so punctual and did such a great job! Thank you!
16-Nov-2017
Product or service reviewed: Furnace
Would definitely use this service again! We called the company to let them know about our situation and they were out to our house in less than half an hour! Jackie, Tyler and Adam were very pleasant to work with, very polite. I would recommend this company to any family member or friend. They were very informative and got the job done quick! Thank You Windy City Mechanical for an excellent job done!
Georgia Analitis
Alsip, IL
14-Nov-2017
Product or service reviewed: Water heater installed
Windy City was a life saver. They came after I had a terrible experience with Sears. I had ordered a water heater and waited several days and had not received a call from their installation department I cancelled with them and called Windy City at 3 and they were at the house at 6:30 and were finished before 8:30. I appreciate the speedy service and the politeness of the installers. Thank you again.
11-Nov-2017
Product or service reviewed: Furnace
Adam, Jackie, and Tyler. I had a very good experience with them. If anyone ever needs a furnace installed, they are the one to go to. Thank You
31-Oct-2017
Product or service reviewed: Furnace cleani ng
Had Ken come out today for my annual furnace cleaning. As usual he was polite, on time, and did a great job.
30-Oct-2017
Product or service reviewed: New A/C Unit
Our air went out during the hottest day in September. Windy City was out to our home the next day! We were very happy with their service and would definitely recommend them!
28-Oct-2017
Product or service reviewed: Furnance
Your installers were informative and Personable. The best being a father and son team.
Marisela Schultz
Chicago, Il
28-Oct-2017
Product or service reviewed: Furnace
Always a good experience with Windy City Mechanical. Professional, prompt and courteous. Can't ask for much more.
26-Oct-2017
Product or service reviewed: Maintance
Windy City installed my new Furnace and AC 2015. They did a wonderful job as I needed new duct work also, the installation was fast! Since then I have regular upkeep twice a year, and they are always on time and through. I would recommend them to everyone. ChrisG, Chicago Ridge, Il
Christine Gustafson
Chicago Ridge
25-Oct-2017
Product or service reviewed: installed furnace
Furnace stopped working right before the 1st freeze. Called at 9:30 am and gave me a same day time frame of between 11-2 and they were there at 1pm. After some evaluation, we could do some major repairs on a system that was 18 yrs old or replace. Went with replacement and that team was there at 4pm and done at 6pm. Talk about same day service, amazing. They were extremely polite, clean and genuinely nice guys. Guess who will get the call when the 18 yo a/c breaks??
15-Oct-2017
Product or service reviewed: AC/Furnace Purchase
Thomas assessed our needs and made recommendations. I had to do my own research and found out that his recommendations were on point. The Windy City Mechanical family came out and installed our new AC/Furnace performed all of the duct work in record time. I was more than satisfied and shocked as to the ease it took their techs to get in and out given the scope of our job. Great job!
14-Oct-2017
Product or service reviewed: HVAC System Cleaned
Bought a furnace from this company, technicians very professional during installation and seasonal inspections. Definitely highly recommended.
02-Oct-2017
Product or service reviewed: Heating/AC installed with seasonal inspections
Purchased new AC/Heating unit last year. Installation was done withtout issue. Technicians arrived when expected and were professional and courteous. Subsequent seasonal inspections have been performed in the same manner. Their technician, Ken, has performed the inspections and besides being extremely professional he is also knowledgeable and will address any concerns or questions we asked. Couldn't be happier with the whole experience and gladly recommend their services.
Bob and Cheryl Romam
Chicago, Il.
29-Sep-2017
Product or service reviewed: A/C unit, Furnace and Hot Water Tank
Within the past 1 1/2 years Windy City replaced our A/C Unit, furnace and hot water tank. I was extremely satisfied with the quality of the products, their workmanship and clean-up efforts.
26-Sep-2017
Product or service reviewed: Install new A/C
Ken arrived at my house and clearly explained my options of either spending about $1000 for new parts put into an older inefficient A/C or purchase a new warrantied A/C unit with a better energy efficiency. It was a no-brainer. They came back with the new unit the next morning at the time they promised and completed the installation in slightly over two hours.
John M.
Palos Heights, Illinois
24-Sep-2017
Product or service reviewed: New Air Conditioner
When our old air conditioning unit stopped working during a heat wave, Tom came out to inspect things and recommended we replace our very old unit. He was able to schedule work for the following day to get our new unit installed. The workers were very polite and answered all our questions. Thanks for cooling us off so quickly during a heat wave!
11-Dec-2015
Tom and Jeremy are wonderful! They came late and stayed late to make sure we had heat. They are the best!!
02-Dec-2015
Yesterday I witnessed 2 humble people embrace each other with compliments. Tom, the owner of Windy City Mechanical came to our house in Oak Lawn. My mother made the call and conveyed to Tom about financial instabilities. Tom, as owner, took it personal that Lucille K. was cold. What a remarkable person! Anyone reading this? Call Tom for any furnace work, but more imporatntly, if you just want to meet a great person, stop by Windy City Mechanical in Alsip. Thank you. What a great experience!!
20-Nov-2015
Hands-down the best service I've ever received. Tom, Lason and Jeremy were absolutely phenomenal; truly top-notch professionals. Did a great job, did it neat, and professionally...I could't ask for more. Thanks you so much Windy City Mechanical you truly derserve to be in business!!!
02-Mar-2015
Wouldn't go anywhere esle! Great people to deal with!
Evelyn A. and Bryan S.
CHICAGO, IL
04-Feb-2015
AWESOME, AWESOME, AWESOME...GREAT JOB, GENUINE QUALITY CARE FOR THEIR CUSTOMERS... VERY PROFESSIONAL...CAN'T SAY ENOUGH...THANK YOU SO MUCH!
21-Jan-2015
I was in the market for a furnace and AC unit; I contacted several companies and decided on Windy City. I was very pleased with their knowledge and presentation of their product. I live in a tri-level home and it's been difficult to heat and cool the top room furthest from the furnace. After reading consumer reviews I settled on American Standard. Reviews also stated that a furnace is only as good as the installer. For the first time in 25 years I am warm throughout the whole house, even my bedroom at the top. He could have sold me a more expensive unit but Tom informed me to upgrade my insulation instead. If you're in the market for a furnace, I would definitely give this company a call. The results from People's Gas are that I am using 5% less energy than my most efficient neighbors. I give Wind City two thumbs up and a snap.
29-Mar-2014
I needed help, because my Furnace had fail me. My husband found Windy City Mechanical, gave them a call and they return it right away. The following day they were here. That night we had heat.Oh one more thing, My hat's off to a young man that was working on the project, named TJ, he was very prompt and professional, clean-up was great. Mr. Jackie was also great too.
Windy City Family, We love you. Once again thank you and we are warm.
27-Mar-2014
It was a pleasure working with Windy City Mechanicals, Inc. from the time Tom Walden came to my home to give me an estimate for a new furnace and air conditioner. He explained the work that would be completed and even took care of rebates that I would receive. When the men came to install my furnace and air conditioner, they were prompt, and went right to work. Everything was explained as they did the installation. They were very courteous and polite. When done, they removed the old pieces and left everything in an orderly manner. I would highly recommend Windy City Mechanical anytime.
01-Mar-2014
Our furnace went out on February 28,late in the evening. We called Windy City Mechanical in Alsip. The women who answered said they would have someone out within a 2 hour window. The service man showed up within 30 minutes. His name was Tom,very nice guy very informative about our problem and showed concern about our safety. Long story short, we needed a new furnace. There prices were very reasonable , gave senior discounts, and were here the very next morning to install a new furnace. We were told it could possibly take 8 hours, they had it done in about 3 1/2 hours. Jason and his helper, I don't remember his name were the 2 gentleman they sent. They were very good with the installation, took the time to show us the damage on our old furnace, cleaned up very nicely, and took our old furnace with them.
Very down to earth bunch of guys and courteous. I definitely give Windy City Mechanical 5 stars and will use them again in the future! Great business ethics !
Sincerely, David and Deborah S.
01-Feb-2014
Windy City Mechanical were the only people who came through for us! At 1:00am when it was colder than 20 below zero, our furnace decided that was a good time to die. After calling the company that we have been customers with for over 25 years, as well as three others, we called Windy City. They came out right away. Later that morning, the other companies were returning our phone calls and we told them "forget it, we already got our new furnace in". WC also gave us a great deal if we replaced our air-conditioner too. We took advantage of that offer. They were very professional, cleaned up well afterwards, and even called us the next day to see if we were satisfied. We have become new loyal customers of Windy City Mechanical!
Laura R.
Palos Heights, IL
17-Jan-2014
Your company is great. Your Tech Jackie was very good and his customer service was excellent. I was very impressed by your quick and seedy service. The servicemen that installed my furnace (Jason & Tony). were fantastic. I will be using your company for all of needs. Thanks
26-Dec-2013
Great, honest responsible service at a fair price! Tom was a great initial contact over the phone, and Chris, the technician, did a great job at trouble shooting the problem and replacing a water feeder valve on my boiler.
Would definitely recommend them to others.
24-Dec-2013
Windy City Mechanical comes highly recommended by me. They customer service is superior and second to none. I had a furnace that was going bad and they sent an experience tech out within an hour. He was straight forward and honest. He helped me get through that cold winter night and the next day he had two installers there to remove the old furnace and replace it with an American Standard. I am warm and fuzzy, but mainly satisfied with the work that they have done for me.
13-Dec-2013
Good service excellent at what they do friendly stayed around extra time to make sure everything was working right and called back to make sure everything was working well would recommend them to everyone.
13-Dec-2013
I found a coupon in the "coupon mailer envelope" years ago and decided to give them a try. I remember it was like $20 off regular price. I have been using them ever since. They are always on time, courteous, and efficient. The office calls to let you know they are on their way. A nice perk. I have only used them for yearly furnace cleaning, so can't comment on anything else, but it seems like a very well run company. They will be doing my yearly furnace cleaning for sure. Keep the coupons coming Windy City !
Just Believe P.
Orland Park, IL
07-Oct-2013
These guys are the best! So I come home from work during one of those freaky end of summer weeks (temperatures were in the 90's) and discover my house is 10 degrees warmer than the temperature outside. My AC was blowing warm air and my husband was at work.
I researched mailers, yelp reviews, and called a couple of heating and air conditioning services. I'm calling the advertised after 24 hour emergency phone lines and leaving messages with no reply. Finally, Windy City Mechanical answers the phone and inform me they could send someone out. Luckily, the guy lives right around the corner and is there in minutes.
He walks up introduce himself and proceeds to inspect my AC unit. We go in the house and he informs me of the options available. He sat in my house for an hour sweating bullets with no complaint or discomfort answering all my questions and my husband's via phone.
My husband and I decided to replace the entire AC unit for various reasons including the age of the unit. Tom educated me on our options and explained the units fairly and without bias towards a more expensive unit. As a matter of fact, he determined we didn't need the larger unit we currently had and a smaller (less expensive) unit would suffice. Nevertheless, his guys were there the next morning to replace our AC unit. They were prompt, professional, and efficient. I would highly recommend Windy City Mechanical they gave us a great deal!
06-Jun-2013
These guys came to my home when we had a cold spell at end of May 2013 and replaced my furnace. (Let me tell you that it blew my mind that I had to replace a furnace in May because of the cold) Tom (Owner) came out to my home in Lakeview and was very understanding because I had a newborn in the home. Response time was great, price was about $500 cheaper then the competition, and Tom even topped off my coolant for my AC unit. Really nice people and I will definately use them again
14-Apr-2013
Highly recommended. I first contacted Windy City Mechanical on recommendation, for an intermittent gas leak, and they were prompt, friendly, and professional.
The company really did well with my second call to them, which was a chimney with condensation dripping down from the attic. A roofer had checked for leaks, found none, and said, get a liner.
In an initial visit Tom from WCM outlined the options very clearly and neutrally, and we ended up for various reasons replacing the entire boiler. The sudden financial hit could have felt like a blow, but we had an aging unit, and a high-efficiency boiler doesn't use the chimney to vent - it was really the only choice.
I couldn't have asked for a better experience: WCM contracted for a liner in the second (non-boiler) chimney, and they encountered seven feet of concrete at attic level, revealing that for the 14 years we've been in the house, our hot water heater has not been truly venting. They kept to the price and eliminated a significant health risk, especially urgent as we've been plugging holes and sealing air leaks in the house lately.
Only at the end of the job did they did tell me what they had gone through to open the chimney. It was easy to believe -- they were really dirty! I had been in the house working at the computer all through this (headphones on), and except for occasional shuddering of the entire building I hadn't had the slightest idea. They put in a very long day, but did not falter, even mopping footprints off the floor.
And the boiler, a high-efficiency unit, is beautiful. You can tell when a nice piece of equipment is well-placed and skillfully installed, and this one is that. My wife will start commenting soon on Facebook that I'm taking too many people down to see the pipes when all they really want to see is the seeds sprouting in our newly-spacious boiler room.
I hope I don't need to for a while, but I will call Windy City Mechanical again.
22-Mar-2013
Our furnace went out Super Bowl Sunday this year and they had a mechanic at our house within 2 hours of calling! Unfortunately the furnace needed to be replaced but luckily they were able to have a crew out the following morning and had us warm and toasty by lunch time. I have never had this kind of experience from a company and am happy to say they will now be the first place I"ll contact whenever we have any problems with our heating or air!
01-Mar-2012
Windy City Mechanical, inc. is a wonderful company. Everyone is very polite and helpful. I called them for service and they were at my home at the time the woman on the phone said and the technician was very helpful with all my questions. Tideous and Respectful. There were no hidden charges and they offered me a senior discount i wasnt even aware of. I will recommend windy city to all my family and friends.
27-Feb-2012
I called for Service on Sunday night because I had no heat, the women who answered the phone was very helpful and knowledgeable told me a service technician would be out within and 2 hours for a flat rate and no hidden emergency charges. Technician was very prompt, professional, and honest. He did not push me into purchasing anything and just helped me make a decision on a repair. I will refer everyone to Windy City Mechanical, very pleased with their service.
Laura S.
Evergreen Park, IL
21-Jul-2011
I highly recommend Windy City Mechanical. They came out the first day and checked out my unit and took pictures of the existing a/c unit on the roof. It was no good obviously, I called them first thing in the morning and they were here installing the new a/c within a couple hours. Had a little problem with the a/c kicking on, so I called back and they were here within the hour to fix it. Professional, reliable, honest and I would definitely recommend. Thanks Windy City Mechanical, just in time to beat this Chicago heat wave......
AC, Hot Water Tank & Furnace Installation
01-Aug-2010
Working with Windy City Mechanical was great! They were efficient, cleaned up well after their work, were careful when removing old equipment so that walls were not damaged, and removed all of their trash. And everyone was personable and articulate.
High-Efficiency Furnace & AC Installation
01-Jul-2010
They did an excellent job, and out of the three companies we had give an estimate they had the best price and were most helpful in making decisions on what to get. They were on time. They did a great job and if we need anything again, we'll use them!
Leaky AC Repair & Tune-up
01-Jun-2010
Tom came right away. Not only was he quick, courteous, and professional, but he got caught on my roof while a violent thunderstorm roared on. He was trying to get the job done before the storm broke. He was fantastic and I plan on calling again in the future.
01-Jun-2010
Windy City Mechanical, Inc. did a very good job. They were very thorough and were here within 20 minutes after I called.
19-May-2010
They have provided honest, fair and reliable service over the past 4 yrs.
01-Feb-2010
Windy City Mechanical came out and gave me a good estimate. They educated me on what I needed, and they did great work. I shopped around and they had the best price. They even added 2 more vents to my basement within the price. They communicated really well in everything they did.
New Furnace & Central AC Installation
01-Mar-2009
Tom and his staff were fantastic. They completed the work at exactly the price they quoted. They were efficient and very professional. A real pleasure to deal with!
Water Heater, Furnace & AC Unit Replacement
01-Jul-2008
They are very conscientious and pleasant to have around. They gave me an estimate and it was right on with the charges. The workers that came worked very hard.
Furnace Replacement & Tune-ups, Boiler Repair
01-Jul-2008
My experience with them was great. They are prompt. They are informative. They did a great job, and they gave various product information to help us make our decision.